Dr. Peter Raabe
Philosopher, Philosophical Counselor
Peter Raabe is the first Canadian and one of very few people internationally to be awarded a doctorate for his work in philosophical counselling.
Peter's New Book,
Philosophy's Role in Counseling and Psychotherapy,
will be released November 29, 2013! Click for more info.
Philosophical Counselling
Simply put, philosophical counselling consists of a trained philosopher helping an individual deal with a problem or an issue that is of concern to that individual. Philosophical counselors know that the majority of people are quite capable of resolving most of their problems on a day-to-day basis either by themselves or with the help of significant others. It is when problems become too complex -- as, for example, when values seem to conflict, when facts appear contradictory, when reasoning about a problem becomes trapped within a circle, or when life seems unexpectedly meaningless -- that a trained philosopher can be of greater help than the average friend or family member.
Click here to read an article about Peter's work
at the University of the Fraser Valley.

VIDEOS
Video presentations by Peter Raabe:
"Change Your Mind, Change Your Brain?"
Running time about 40 minutes.
Click on the link above and press "Play."
Drawing on existing psychiatry literature, empirical evidence, and a case study, Dr. Raabe's lecture considers mental illness through a philosophical lens. It defines the ontology of mental illness or mental disorder in non-biomedical terms, as consisting of problematic propositional mental content rather than organic brain malfunction. This allows for a causal theory of mental disorder to be located within the parameters of existential difficulties rather than biological pathology, and contradicts the arguments made in defense of the necessity of psychotropic medications for the alleviation of mental distress. This in turn indicates support for the argument that mental disorders can be treated, if not cured, by means of philosophy.
"Depression Doesn't Cause You to Feel Bad: The Confusion of Cause and Effect in Mental Disorders "
Mini-lecture, running time about 2 minutes.
Click on the link above and press "Play."
Peter's Most Recent Book
Philosophical Counselling and the Unconscious - Edited by Peter B. Raabe
This book addresses the topic of the unconscious from three different perspectives: philosophy, clinical psychology, and personal mental health. It is therefore relevant to a variety of individuals, such as students and philosophers studying philosophy of psychology and philosophy of mind, and students and practitioners in the field of mental health for whom the formal definition and description of the unconscious has undergone radical changes.
TOPICS
Truth About Antidepressants

Link to Correspondence Course Info
UFV Student Association of Philosophical Counselling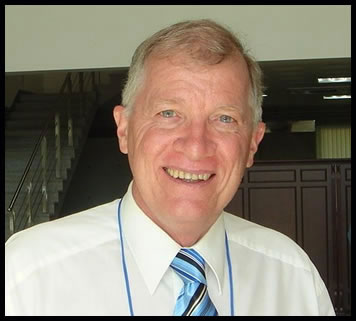 "Empty is the argument of the philosopher
which does not relieve any human suffering."
Epicurus (341B.C.-271B.C.)
"You can't solve your problems by using the same thinking
that got you into those problems in the first place."
Albert Einstein